Loft is the new collection designed by Italgraniti. This collection enhances wood surfaces providing greater resistance and performances thanks to the use of porcelain stoneware.
Knots and veining are the protagonists of this wood-effect flooring, typified on one hand by the vintage look of the wood and on the other by the modern tones, interpreted in five different shades: Lava, Leather, Plaster, Cotton and Chalk.
Loft is the perfect element for creative inspiration. In particular, it is ideal for architects and designers who are looking to complement their projects with different styles. The Loft collection can be easily matched with other lines, creating new and original harmonies between different textures: spaces are dressed with a natural and enveloping beauty, a warm pleasure provided by quality materials.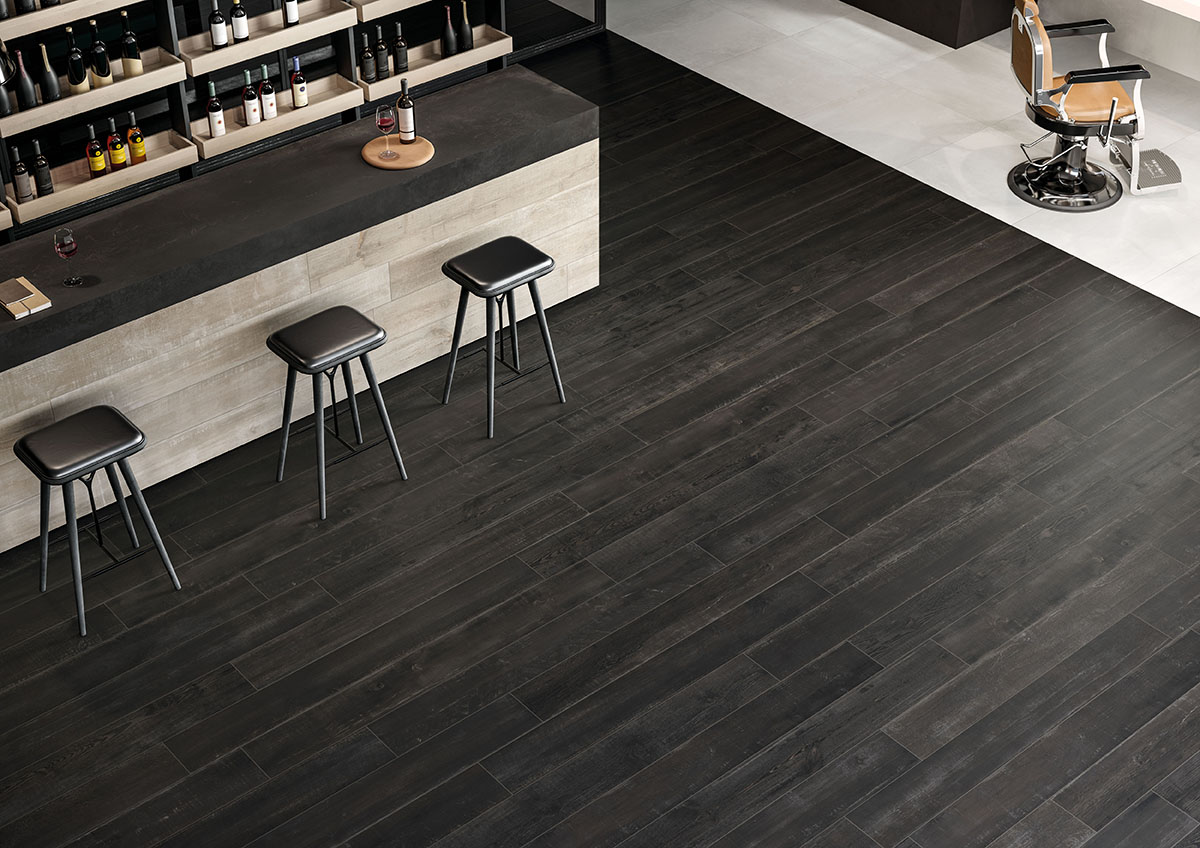 Porcelain stoneware's high technical performance makes Loft suitable for both indoor and outdoor floors, favouring a continuum between different areas whatever the mood of the space is. Loft is resistant to footprints, wear and all kinds of environmental stress, combining comfort, design and practicality while preserving its beauty over time.
In addition to its vast selection of colours, the Loft collection gives architects and designers the opportunity to choose between two different thicknesses (9.5 mm and 20 mm).
Different thicknesses and the characteristics of porcelain stoneware guarantee the possibility to preserve a dialogue between spaces, creating continuity between indoor and outdoor floors.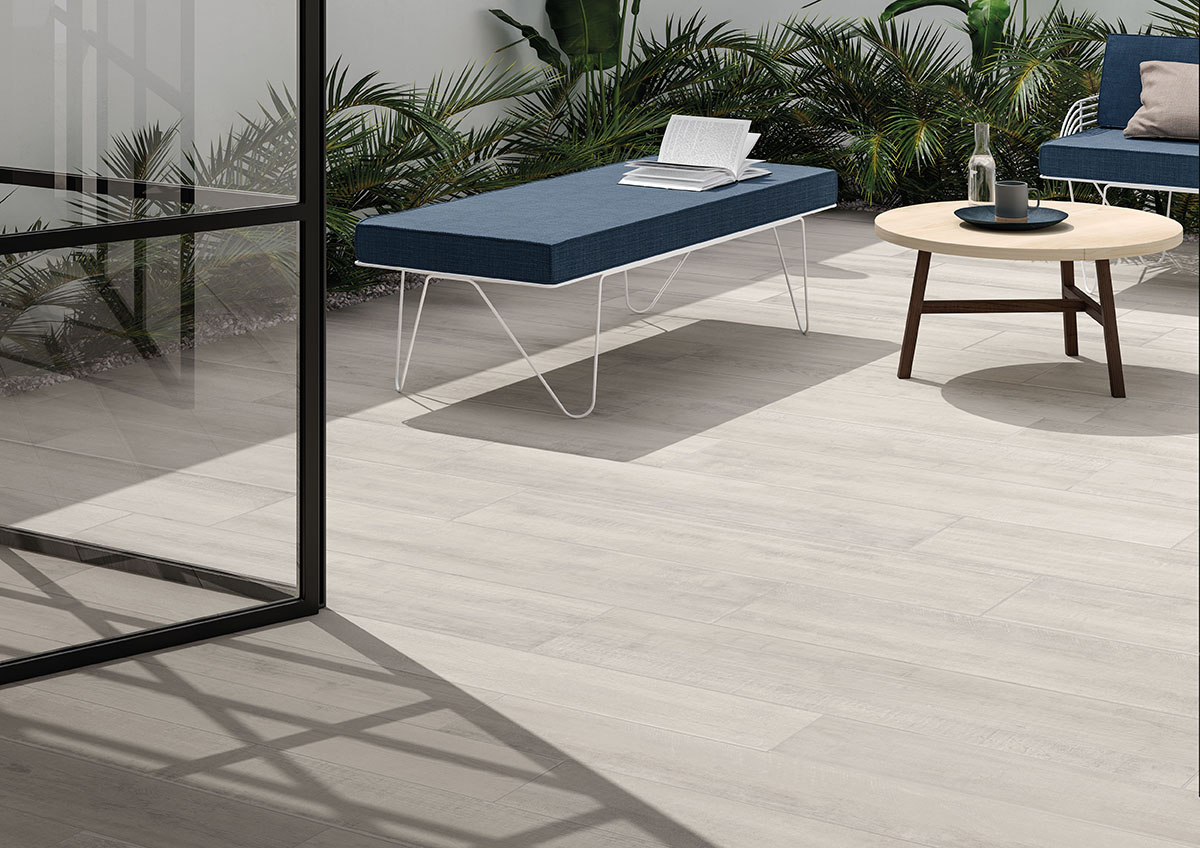 Loft reproduces the visual features of a wood that has been lived on, filled, varnished and marked by the passing of time, and is designed to create spaces full of personality.
For us at Italgraniti it is important to provide materials and solutions that let you reach new aesthetic and technical heights without forgetting how important designer creativity is.
Check the photos in the gallery to know more about the collection: