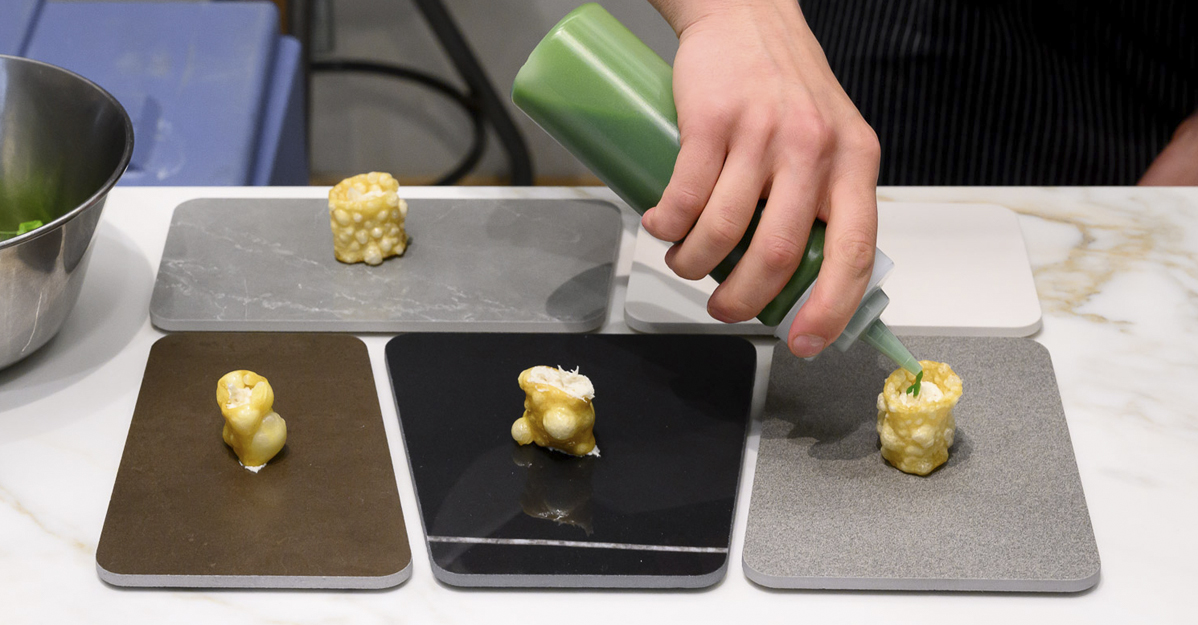 05-2019 THE TASTE OF STONE
Il 7 maggio 2019, Italgraniti Group ha ospitato presso il Flagship Store Italgraniti l'evento "The Taste of Stone".
"The Taste of Stone - nuove interpretazioni della ceramica tra food e design", è un evento che si è tenuto il 7 maggio presso Italgraniti Flagship Store, dedicato all'esplorazione delle diverse applicazioni di Italstone, lastre in gres porcellanato 160x320cm in 12 e 6 mm di spessore, nel contesto dell'ambiente cucina.
L'incontro che ha esplorato le applicazioni materiche nell'ambiente cucina, una performance esperienziale che ha integrato design, food e materia.


Un ringraziamento speciale, ai nostri illustri relatori: la direttrice di Interni Magazine, Gilda Bojardi, lo chef pluri-stellato Fabio Pisani de Il Luogo di Aimo e Nadia e l'architetto Tiziano Vudafieri dello studio Vudafieri Saverino Partners.
Scopri di più sull'evento, sfoglia le foto della gallery:
Photos: Saverio Lombardi Vallauri
Courtesy of: @internimagazine