Cevisama News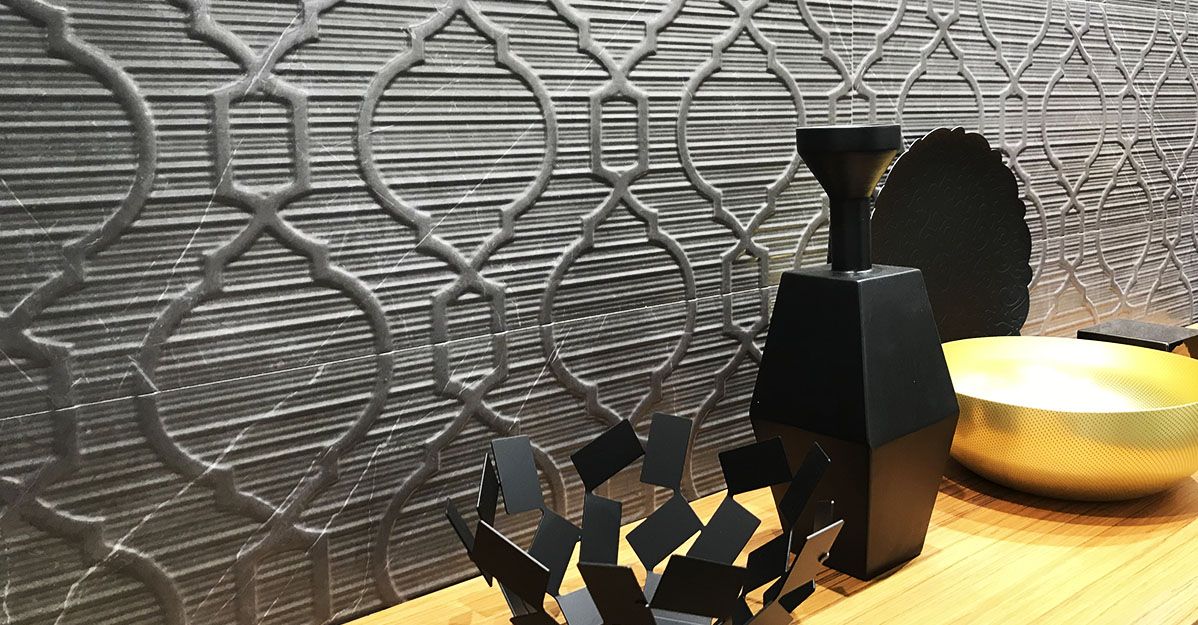 On the occasion of the fair, 3 new porcelain stoneware collections were presented exclusively: Icône Bleu, Forme Bianche and Lux Experience Wall.
Icône Bleu: Icône Bleu celebrates one of the best stone materials in all of Europe, the Blue Stone of Belgium. Italgraniti reinterprets the matter of inspiration, preserving the evidence of geologically past life, the harmonious nuances and the bright micropinning.
Forme Bianche: White Shapes is the three-dimensional ceramic project that gives material energy to vertical surfaces. The ten modules blend stylistic creativity and ceramic mixes with a soft and chalky feel.
Lux Experience Wall: Through the passion for the finest marbles, Italgraniti combines shiny marble effects with three-dimensional material modules, creating the ingredients for new spaces that reflect versatility and glam style.
Browse the photos in the gallery to find out more: